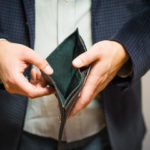 This Is What You SHOULD
Be Deathly Afraid Of
Hey Kevin Pritchett here:
You joined my list…..
maybe out of curiosity….
maybe to FINALLY figure out this 'online' thing…
For whatever reason…
But again…for whatever reason…. you're afraid to act.
=maybe you've been burned in the past
=maybe you've tried other things with no success
==maybe you just don't know who to trust
You Know What You Should REALLY Be Afraid Of?
Let me tell you the honest- to- goodness truth….
No matter what has happened to you in the past with
other things you've tried….
The thing you should be DEATHLY afraid of is

a week from now….

a month from now…

a year from now…
YOUR FINANCIAL SITUATION REMAINS EXACTLY THE SAME!!
That's what you should fear like hell!!
It's an ABSOLUTE CERTAINTY that if you don't change what
you're doing now…..you'll end up EXACTLY where
you are right now…
–broke,
–frustrated and
–at a financial dead end
And a week, a month a year from now
you're still signing up for lists, not taking any action
and you're still broke!!!
What a horrible, horrible future to be calling forth as your life….
especially since it DOES NOT have to be this way for you!!!
==took Jeff from 90 hr/wk truck driver to over $100k within 12 months
==got Andrea DOZENS of read hot leads the first time use implemented
==earned me over $60,000 from a 3 hour presentation
==has 'stone cold prospects say 'yes' to me 40-50% of the time (industry
      average is 20%
and ANYONE can implement it….
If the thought of you staying broke…… makes you SICK TO YOUR STOMACH
Break the cycle of fear and cynicism that's keeping you broke…
Remember…..
"Its your life….make it Extraordinary!"
Kevin Pritchett