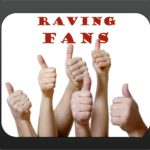 Hey Kevin Pritchett here
One of the biggest challenges facing you in your quest to make your first $10,000 from home is this……
How To Convert Cold Prospects Into Raving Fans
And pound for pound there's no better way to create raving fans than with email marketing.  Now you may have heard that 'email is dead…' Nothing could be further from the truth.
Email is not only 'not dead' (couldn't resist the double negative for effect…lol) but NOTHING and I mean NOTHING converts cold leads better.
Why…because the money is in the follow up..and email is the very best media for follow up.  Here's the 12 types of email you want be be using
The 12 Email Types
–Page Out Of Their Diary
– Problem, Agitate, Disqualify, Solve
-Bad past experience
-Fear (a big one..I use this all the time)
-Insecurity
-Story
-Polarizing Opinion (great for new markets)
-Celebrity appeal
-Play on movies and books
-Mock competitors (gets you instant credibility)
-Curiosity (short, drives to the click)
-Straight benefit (how their life will change when they use your
product/service)
Consistent Follow Up Is The Key
Of course, no matter what type of email you use, the key is to follow up regularly..as in EVERY DAY!!  That's why you use so many different types of emails..to change it up…and to avoid the biggest email sin…BEING BORING.
Believe me, when you email using these types, every day..your sales conversions will improve…dramatically.
Want to learn what else you need to know to get to your first $10,000
CLICK HERE TO SIGN UP FOR FREE 1 ON 1 KICKSTARTER SESSION
Remember…..
"Its your life….make it Extraordinary!"
Kevin Pritchett