Hey Kevin Pritchett here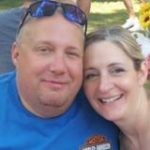 "… I am pleased to say that due
to you[r] teachings i have gained 60k in revenue
in my ventures…not to mention what my team…has made."
Jeff & Janet Grenier
In this week's webinar training I show you….
The $10,000 Formula:
T + C= S
= I used this formula to generate $60,000 in 2 days
= one of my students used it to generate over $120,000 from scratch
=another student used it to move to Maui and live the life of his dreams
Imagine what YOUR life could be like if you could
generate $60,000….$10,000…..even $5,000 out of thin air!!!
CLICK THIS LINK TO WATCH THIS NO B.S. TRAINING
***Be sure to stay to the very end of the training as I show you how
to get my $2,000 Beginners Bootcamp….ABSOLUTELY FREE!!
Jeff in the testimonial above used some SOME of the strategies he
learned and generated over $60,000 in a few short months…just sayin!!
Remember…..
"Its your life….make it Extraordinary!"
Kevin Pritchett